Pharmacist Darryl Segal is excited to introduce his line of hand sanitizers. He has been looking for ways to spread love and light and to offer people a feeling of compassion and support. His new creating is to spread a message of we are "stronger together", we all have "Healing Hands" and "Love will Change the World".
Herbal Glo was the very first hand sanitizer in the world at the start of the pandemic and became the first Premium Hand Sanitizer using 80% alcohol, along with Glycerin and Hydrogen Peroxide. His is the ONLY formulation that follows the World Health Organization guidelines exactly. It also contains the Herbal Glo proprietary blend of moisturizers with aloe vera. Vitamin E and Tea Tree oil. It is a convenient spray on formula and gets instantly absorbed and make the hand s feel soft at the same time. And the lemongrass is the nicest aromatherapy feeling ever.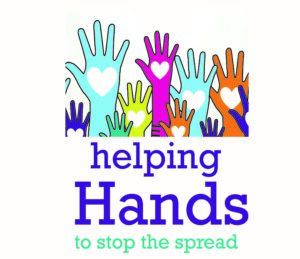 $

6.95
The Herbal Glo team has created a fun way to get people to use hand sanitizers. We want to help spread a feeling of love and coming together, as well as sharing and support during these challenging times. This is most certainly what the world needs right now.
Add to cart