The Brand That Started It All!
SEE MORE HAIR was formulated with plant-based ingredients given to Pharmacist Lou Segal by African tribesmen in 1986.
Improving upon their recipe, he created a line of hair care products that actually encourage new hair growth.
Since then, thousands of people have enjoying fuller, stronger hair. You can too!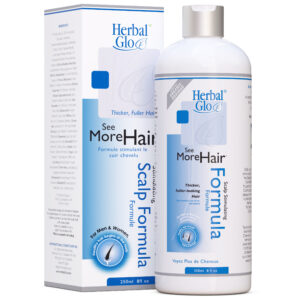 $

34.95
A non prescription formula that gets results.  A complete and comprehensive blend of organic botanical extracts, proteins and vitamins. This Scalp Formula is a balanced topical solution of exotic botanical herbs & active hair nutrients.  When massaged into the scalp, it nourishes and activates the scalp & hair roots to create the ideal environment for restoring thicker, fuller-looking hair.  For all stages of hair health.
Add to cart