The Brand That Started It All!
SEE MORE HAIR was formulated with plant-based ingredients given to Pharmacist Lou Segal by African tribesmen in 1986.
Improving upon their recipe, he created a line of hair care products that actually encourage new hair growth.
Since then, thousands of people have enjoying fuller, stronger hair. You can too!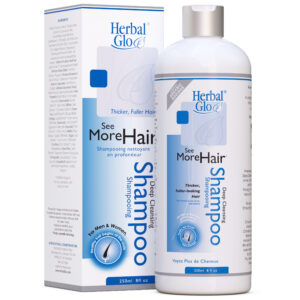 $

18.95
A non –prescription formula that gets results.  Contains a complete and comprehensive blend of organic botanical extracts, herbs, proteins and vitamins.   It effectively removes toxins and impurities, which can often lead to thinning hair.  At the same, as more than just a surface shampoo, it prepares the scalp to receive the special nutrients from the Herbal Glo See More Hair Scalp Formula.
Add to cart