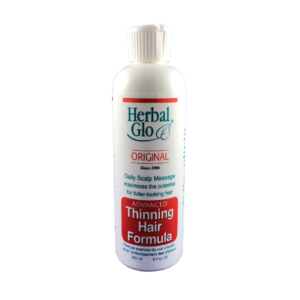 $

28.95
Apply daily, preferably at night. Massage thoroughly, using fingertips in a kneading and rotating motion. Continue for a few minutes. You will notice a pleasant warmth and stimulating tingle as the clear fluid is absorbed. Your entire scalp will feel fresh and invigorated. Leave on overnight. In the morning, or whenever you wash your hair, use Herbal Glo Thinning Hair Shampoo to remove excess oils and deep-seated impurities. Follow with Herbal Glo Thinning Hair Conditioner to add lustre and shine to your hair. After towel drying you may re-apply the Herbal Glo Thinning Hair Formula. Leave on and style as usual.
Add to cart
$

14.95
Once-A-Week Hair Root Cleansing Shampoo Targets and clears away follicle clogged sebum and residue. Contains patented peptides and caffeine complex for noursihing and re-energize thin-looking hair
Add to cart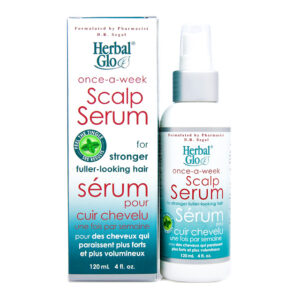 $

39.95
Enhances and boosts your hair health program. Has three times the potency of scalp formula plus caffeine and peptides. Strengthens and supports healthy-looking, fuller hair. Helps energize thin-looking hair and revitalizes the beauty of hair.
Add to cart